Dog Farm Hopper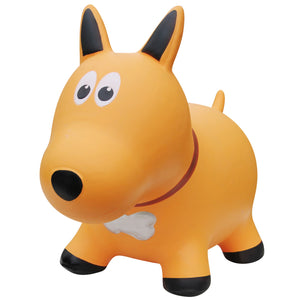 These bouncy animals are such a fun way to get your child moving and provide hours of entertainment. We found Farm Hoppers are made with a thicker plastic and have a tougher BPA-free skin. All animals have ears/horns to provide handles along with thick legs to provide more support as your child learns to balance. Each box contains a pump so you can adjust the amount of bounce your child will need.
Recommended age range: 18 months and up
Maximum weight capacity: 100 lbs. 
Dimensions: 22" x 17" x 9" 
Weight: 4 lbs.