Audrey on Streaming Light Set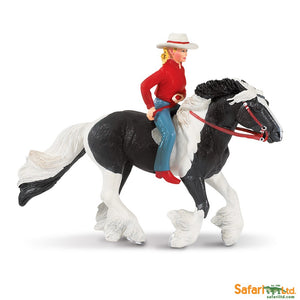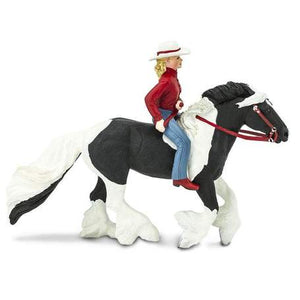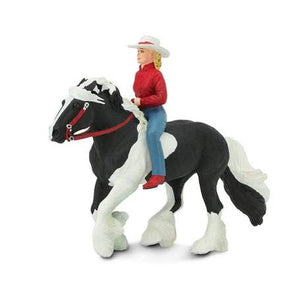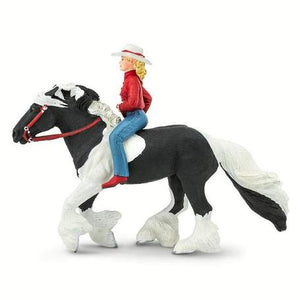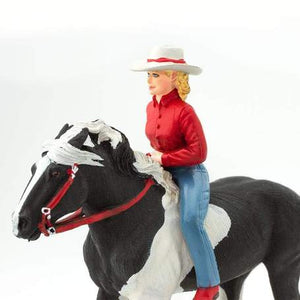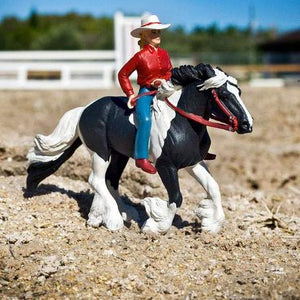 Streaming Light is a Gypsy Vanner, one of the more easily recognizable horse breeds due to the extensive feathering about its legs and its flowing mane and tail. Its rider is Audrey, a brave cowgirl representing the many who ride and show these beautiful horses.
Size of horse: 4.5" L x 4" H
Size of Audrey: 3" H
Audrey can be removed from her horse for more fun.